Credit Card Service Plans
The Checkout Credit Card Service Plan lets you process credit card payments right from within Checkout. Quickly, easily and securely.
How it Works
Credit card payments are convenient for your customers and for you as well. Use the Checkout Credit Card Service Plan to conduct credit card transactions right from within Checkout. All transactions are handled securely by a reliable online validation system. Quickly scan credit cards with a supported swipe reader, and switch to manual input when you are selling over the phone. Any payments accepted in Checkout are automatically recorded in the ledger and printed on customer receipts. Questions? Call Or, apply now:
Apply Now
---

Frequently Asked Questions
Read more information about credit card processing and merchant accounts.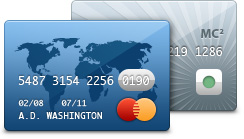 Competitive rates
Already accept credit cards? Chances are our low rates can save you a lot of money. Combine those savings with how any margin for error is eliminated by instant validation from within Checkout and only having to enter payment details once can amount to some significant benefits.
Save Time
Because you authorize and process credit card payments directly inside Checkout, there's no need for two receipts, or any other extra work. After using Checkout card processing once, you'll never want to go back to using a hardware terminal.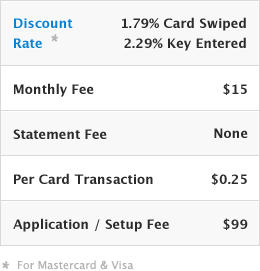 Credit Card Swipe Reader
Certified EMV devices will be available Q4 2015.
Currently only available in the US and Canada. Card swipe rate is available with the Checkout Merchant Account powered by Forte (formerly ACH Direct). Rates and fees provided are estimates only and are subject to application approval.