Customer Profiles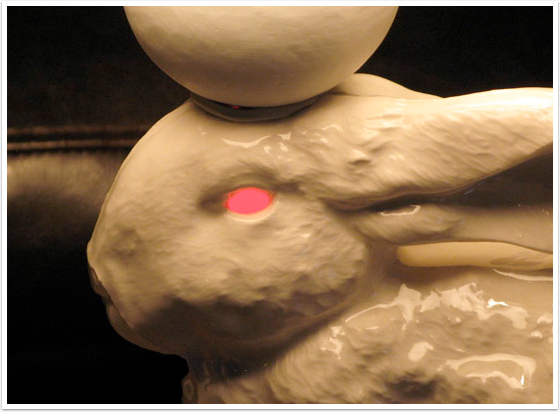 IF + D -
Austin, Texas United States
Every store should have a mantra. A short, concise thought that speaks to the store's essence.
"We hate kittens."
At IF+D, that mantra takes on a comically sadistic tone. To get offended is to misunderstand Kristen Boling, as she walks you past authentic Enron legal pads and sushi erasers, explaining that "to hate kittens is to be a badass."
IF+D, a furniture, flooring and design store in Austin's burgeoning 2nd Street warehouse district, was hatched three years ago on a piece of large-square graph paper by Kristen's 5 1/2 year old daughter. "She drew up the original floor plan. It was all her vision too, although we've yet to offer free guinea pigs and mermaid costumes", says Kristin.
We've yet to offer free guinea pigs and mermaid costumes.
It's exactly that sense of genuine irreverence that allows IF+D to tread the fine lines between design and comfort; exclusivity and accessibility. Place these same one-of-a-kind furniture pieces in different hands and the result might not be so inviting. Might not be so warm.
Which makes it seem inevitable that Kristen would find her way to a Mac.
"At first I was given a PC for free, but the whole system didn't work well at all. I finally went crazy and went to the Apple Store. I bought my beautiful iMac, Checkout and AccountEdge that day and I love them. I love looking at them. Even the design of the Checkout box made me giddy with delight."
While Kristen is utterly distinct in so many ways, in some respects, she's the typical, overloaded entrepreneur.
"I never knew how much energy would be required in owning a business. It's the details that I wasn't prepared for", notes Kristin.
At 90 hours and counting, Kristen was looking for software to shave hours off her work week, not add to the unwieldy pile.
"The fact that I can integrate Checkout and AccountEdge and have everything covered makes me happy. This is exactly what I need."
Just like that sushi eraser.