Customer Profiles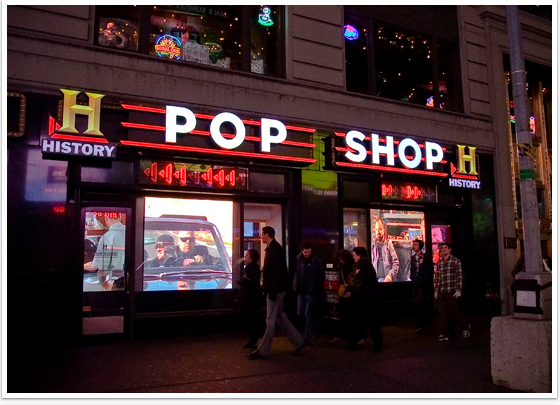 History Channel Pop Shop -
New York, United States
A&E Networks needed a point of sale solution, and fast. It had to be quick to set up and easy to use, because it was going live in 5 days, a store full of brand new employees needed to learn how to use it, and Times Square doesn't stand still.
Solution: Checkout Point of Sale for Mac.
The first ever History Pop Shop was scheduled to open December 6th to A&E executives, stars from Pawn Stars and American Pickers, and lots of fans. With only a few days to set up a fully functional store in the heart of Times Square, Checkout proved to be the suitable solution.
"They wanted to showcase the merchandise from some of their most popular shows with a small, proof of concept retail shop," said Art Troast, an independent consultant who was engaged by A&E Networks (parent company of the History Channel) to help bring it all together.
Two shiny iMacs on the counter, two networked licenses of Checkout, a couple bar code scanners and matching USB credit card swipers and, soon, Pawn Star t-shirts and American Pickers bobble head dolls were finding new homes.
"The key was delivery time and simplicity. We didn't have the luxury of lengthy installation or set up, and the employees had to hit the ground running," says Troast. "We look good in the eyes of A&E Networks. We were able to come through."