Customer Profiles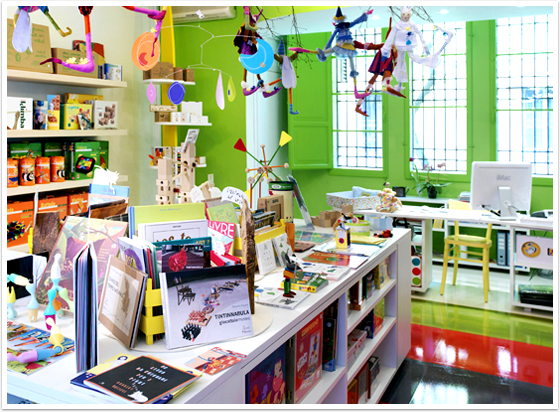 Cato -
Imola, Italy
Only a few decades ago most toys were made out of solid wood or metal. They were sturdy and would last practically forever. Most of today's toys are mass produced, made out of plastic and tend to break down pretty easily. Not everyone is giving in to this trend of mass production. Roberto offers you 'the old-fashioned alternative'.
Imagine: you're trying to find just the right gift for your child's friend, but you're being disillusioned with the choices. That's what happened with Roberto's wife just before she said to him: "Why don't you open a toy store".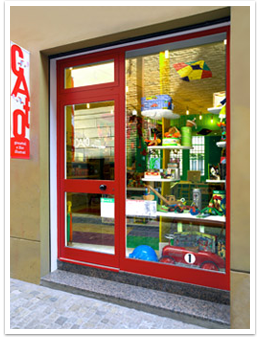 The inauguration of the store occurred on March 24th 2007. "We received a flood of children who played endlessly with a variety of handmade marble runs, set up in front of the store. Meanwhile parents and friends browsed and drank wine into the evening".
CATO is said to be the first toy store of its kind in Imola. Roberto explains: "It is a small shop with a big idea: to allow our children to regain the magic of play as an adventure which liberates their creativity and stimulates their imagination." His goal is to encourage their expressive potential. Roberto: "We believe that playing is the most serious thing that children do."
I see a future full of smiling parents
And being serious requires good, solid tools. "Not only grandparents are attracted to our store. Young couples are also looking for an alternative to mass distributed, commercial toys that tend to break within hours. We sell a wide assortment of educational and creative toys made mostly out of wood originating from Austria, France, Germany, Switzerland, Holland, United States and Russia. We also carry French and English dolls and children's accessories from Finland".
Besides toys and special gifts, you can also buy illustrated books at CATO. They contain a wide range of topics including art and picture books, books without text, asian and Middle Eastern texts and many other titles with texts in diverse foreign languages.
All of CATO's customers are looking for that special gift, a book or toy for which the child can find lasting affection. Roberto hopes they'll even put them away in the garage until they grow up and have children of their own. "Pass it on!"