Customer Profiles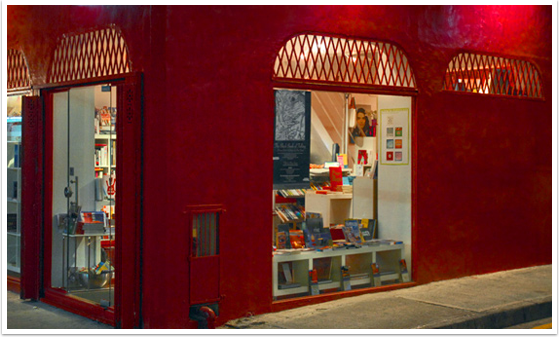 Bloom -
Macau, China
Bloom wants people to win and create their own wheel of fortune and start drawing another picture. They're provided by Bloom with a simple apparatus – "pen and paper with effusive colors and shapes".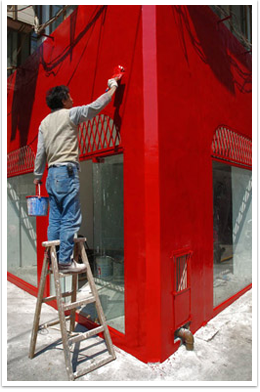 February 15th 2007 Bloom opened the doors, after so many conception time. The idea was to create a place for sharing knowledge and resources. "The aim was to provide tools for local people and encourage them to the greatness of creativity, learning about the simplicity of life and about how to protect our living planet. It's about how to conquer your heart".
Antonio describes Macau as being a strange place. "There is this feeling - kind of a scent or an insect's buzz - of a B serie's movie where everything is made out of a sketch. Fiction takes over the place and reality gets confused. Nothing seems real. People try to cross their human boundaries everyday by pushing a button on their own fantasy".
There's gambling all around Macau. It's getting bigger and bigger, and it's the main support of the local economy. They come, they lose and the leadership collects, wishing for more of these domes. It's circular. "That's where Bloom was born, out of fiction. Stories, poetry and words, our flesh and blood".
And that's the scenery in which Bloom sells mostly books, in English and Portuguese. Literature, poetry, travelling, arts, love, China and environmental issues. They also have a good set of magazines and a kid's corner upstairs. Everything they sell at Bloom is meant to amuse the soul and the roots of imagination – they're called "beauty fool things".
People feel at home at Bloom
"There was this Chinese woman from Hong Kong, who's living here now. She halted at our window and stood there for a while, staring. We didn't notice much at that time. Couple of weeks later she came in and she talked and talked in her improvised English. Then she explained to us that together with her boyfriend she was thinking about painting their livingroom red and when they saw us they felt an intimacy connection. Tourists, local natives, people with mixed backgrounds and sometimes even dogs come over every day".
In the near future Antonio wants to bring more space into Bloom. Though cozy now, Bloom is too small and too crowded to bring a wide range of activities. "When the seeds are transferred to the Web, we could go wild hubbing such beauty fool things. I know it looks unreal; it's poetry taking over. But that's our dream. A buzz from an insect. A scent. We want to be online 24 hours a day and Bloom all over the world".